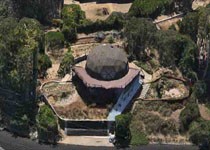 2538 Sundown Drive, Los Angeles, California 90065
SOLD 11.06.15
Listed by agent Jonathan Silberman.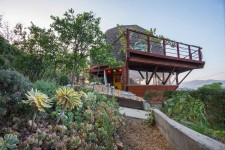 Designed by Los Angeles architect William King, this extremely unique property is an LA architectural landmark with sweeping city and mountain views on three dramatic levels: 1) huge skylit earth-sheltered lower level 2) warm woody timber-framed kitchen 3) topped by geodesic dome with wrap around deck and 1/4 acre of native and cultivated gardens. The house has been a critical part of the LA contemporary art scene since 2000. It has been widely published internationally and hosted many film and photo shoots. Scroll down to read selected publications and editorials about it's history.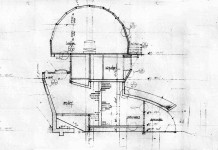 This home exists in a slightly different dimension. Three levels of open spaces are connected by a spacious 6 foot diameter circular stair. You enter from the street into the dramatic earth-sheltered lower level, a poured concrete curvy space (1000 sf) carved into the hill, illuminated by 15 skylights, including a partially-open newly-renovated full bath. Up a few steps you land on a large upper stage-like level where a secret skylit sleeping chamber is accessed behind a round painting.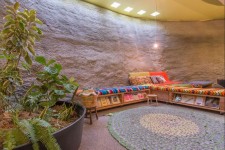 A few more rotations up the stairs leads you into the the redwood timber-framed kitchen (400 sf), an angular woody perch with a massive sliding wood table and 180 degree views of the San Gabriel Mountains. An adjacent bathroom leads to an outdoor shower and wood soaking tub overlooking the garden.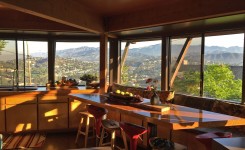 One last spiral up the stair puts you into the middle of a 24-foot diameter geodesic dome (450 sf), a bright blue hemisphere. A triangular window faces the garden to the south. The city below and mountains beyond are framed by a large hexagonal window from which you could imagine a Bond villain plotting world domination. A blue dutch door takes you out to 180 degrees of wood deck surrounding the dome.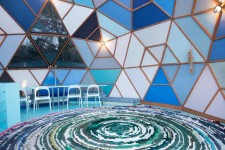 The house offers continuous free flowing open space not confined by the conventions of boxy rooms with cut-out windows. There is a freedom here that profoundly affects the way that you live.
The rooms are determined not by function but by feeling, with a diversity of spaces suited for different moods and times of day. Some are sunny spacious open extroverted warm daytime and communally-oriented while others are introverted cool shady protected quiet and conducive to solitary retreat. Each floor is like an alternative realm, offering different ways of living, relating to others, and to the environment beyond.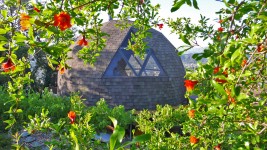 It is a place to live for those concerned about ecology, from the naturally cooled earth-sheltered lower-level to the visionary space of Buckminster Fuller's radical geodesic dome on the top floor, all surrounded by low-water native and succulent gardens partially irrigated with greywater.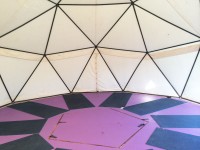 The description and photographs do not capture the good energy that this place radiates from every facet. Experiences of daily life occupying these special spaces fundamentally change your perspective on everything.
.
FEATURES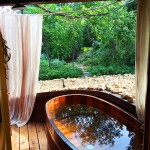 – 1800 square feet on 3 floors
– built in 1982, renovations in 2002, 2010, 2014
– 250 square foot canvas dome yurt on wood platform
– 1/4 acre of fenced gardens
– second build-able lot (apn# 5462-002-032) included
– extensive plantings of low-water native plants, succulents, edibles and mature fruit trees
– large deck overlooking views and gardens
– newly installed lower bathroom with cedar panelling and clawfoot tub
– upper bathroom leads to outdoor shower and wood soaking tub
– laundry room with washing machine greywater irrigating street plantings
– extensive storage under lower level
– central forced air heating and central vacuum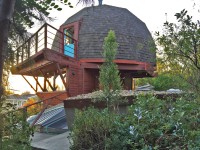 – exhaust fan at the top of the dome
– 4 exterior dutch doors for air circulation
– oversize underground two car garage
– naturally cooled earth-sheltered lower level
– massive and extremely solid bunker-like foundations, concrete piers and retaining walls
– quiet cul de sac leading to open wild land and foot trails
– 180 degree mountain and city views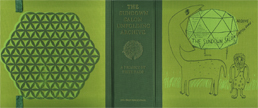 The Sundown Salon Unfolding Archive, Evil Twin Publications, 2009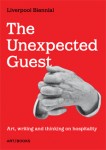 The Unexpected Guest: Art, Writing and Thinking on Hospitality, Liverpool Biennial, 2012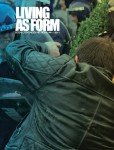 Living as Form: Socially Engaged Art From, Creative Time, 2012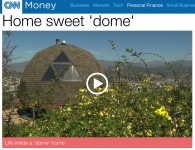 Home Sweet Dome, CNN, 2010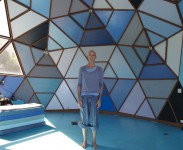 Everyday Radical, Los Angeles Times, 2010 (pdf)
Sundown Residence, Mark Magazine, 2010 (pdf)

Border Control, Frieze (UK), 2009 (pdf)
Dome Sweet Dome, Pool Magazine, 2009 (pdf)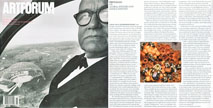 Fritz Haeg on Buckminster Fuller, Artforum, 2008 (pdf)

Alternativ kreativ, Architektur & Wohnen (Germany), 2008 (pdf)

Greening the Edges, Metropolis [PDF]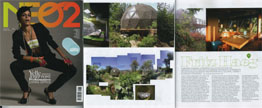 Fritz Haeg, NEO 2 (Spain), 2008 [PDF]

Go Tell It on the Mountain: LA's new nomadic schools, Art Review (UK), 2008 [PDF]
Architect Creates Estates for Wild Animals, NPR, 2008

Sundown Residence, Pablo International (UK), 2008 (pdf)

The Greening of Fritz Haeg, The Advocate, 2007 [PDF]
Interrogating Public Space, Creative Time, 2007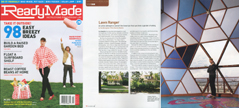 Lawn Ranger, Readymade, 2007 (pdf)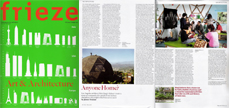 Anyone Home?, Frieze, 2006 (pdf)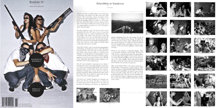 Friendship at Sundown, Textfield, 2006 (jpg)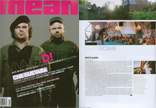 Mean Scene: Fritz Haeg, Mean Magazine, 2006 (pdf)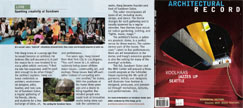 Sparking Creativity at Sundown, Architectural Record, 2005 (jpg)
Salon Salon, Index, 2005 (jpg)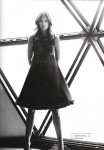 Made in the USA, with Cindy Crawford, Flaunt Magazine, 2005 (jpg)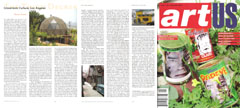 Grassroots Culture, Art US, 2004 (jpg)

Can a Young L.A. Designer Change the World?, Index, 2004 (pdf)
ESSAY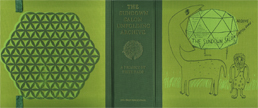 'Welcome' essay from The Sundown Salon Unfolding Archive, the limited edition book about the events at the LA Domestead from 2000-2006, Evil Twin Publications, 2009
In 2000 I landed in a geodesic dome on a hill in Los Angeles. This peculiar, partially subterranean home was designed by William King for a young pediatrician named Joy Gaertner. She died of cancer just months after it was completed in 1984. The realtor who sold me the house gave me a newspaper clipping showing her holding an abandoned three hour old baby boy she nursed back to health at the General Hospital Children's Ward. I think of her often and wonder what she had in mind for this place, what sort of life she expected to lead in this unusual home.
Three levels of open spaces are connected by a circular stair. You enter from the street into "the cave," a poured concrete curvy space carved into the hill and illuminated by skylights. Going up a few steps you land on a stage-like upper level. From there a few more rotations up the stairs leads you into the small gathering space of the kitchen, an angular woody perch with a long table facing the mountains. One last spiral up the stairs deposits you into the middle of a 24-foot diameter geodesic dome, a bright blue hemisphere. A triangular window faces the garden to the south, and the city below is framed by a large hexagonal window from which you could imagine a Bond villain plotting world domination.
The house faces north, overlooking the 2 Freeway as it snakes through Glassell Park towards Eagle Rock, then meets the 134 Freeway, which can be seen hugging the base of the foothills heading towards Pasadena, with the long jagged backdrop of the San Gabriel Mountains dominating the horizon. To the west are Atwater Village, Los Feliz, Silverlake and Hollywood. To the south are Mount Washington, Cypress Park, Chinatown, and downtown. To the east are Highland Park, Garvanza, South Pasadena, and the infinite flat expanse of the Inland Empire extending out to San Bernardino over 60 miles away.
When I moved in, the land around the house was overgrown with weedy shrubs and virtually inaccessible. I spent my first year mostly outside, strategically clearing the vegetation, creating terraces out of the slope, by hand, with a shovel, digging up the native decomposed granite rock and covering the roof and garden with it, planting native wildflowers, fruit trees and vegetables and making a big fish pond. The gardens, like the house, are a precarious balance of careful design and casual chaos. I began my occupation of the house with an architects' preciousness for surfaces and desire for permanent order. As I loosened my grip, the house and I mellowed, becoming open to more wildness in the yard and unfinished, lived-in roughness inside.
My house shares Sundown Drive with seven other homes. It is a narrow dead-end street which each new house has extended further into the hillside meadow where it terminates. There are no sidewalks, and barely enough room for two cars to pass. Sharing a street this small could be an intimate social situation, but it isn't. On the rare occasions that I see my neighbors, we are moving in opposite directions separated by the two car shells between us. It is a "diverse" street, featuring a variety of ethnicities and familial arrangements. I suppose we have little in common, apart from geography, sharing this quiet cul-de-sac of Los Angeles. Each home turns inward, creating it's own world away from the city and street.
I had three friends in Los Angeles when I arrived from New York City in 1999: Melissa Thorne and Katie Grinnan, artists with whom I had gone to school, and Andrea Zittel, whom I had met when we both lived in New York. Melissa was a recent MFA grad and through her I met the CalArts crowd including Mark Allen (Machine Project), Malik Gaines and Alex Segade (My Barbarian), Marc and Robby Herbst (Journal of Aesthetics and Protest), Kimberly Varella (Department of Graphic Sciences), and many others. I was quickly indoctrinated into their world of self-organized culture — living room wrestling parties, curated closet exhibitions, etc. It was my first taste of what might be uniquely possible at home in Los Angeles.
In New York I saw friends everywhere — on the street, in the stores, on my bike — even when I didn't want to. Social plans could be loose adventures that involved being swept away by whatever events emerged or people were encountered. It became apparent that in L.A. human contact needed to be choreographed. This became especially clear at home on Sundown Drive, which delivered me into the new world of 21st-century isolation: work at home, communicate by computer, travel by car… I knew that if I didn't create a structure for seeing people in a stimulating, meaningful way, I might lose touch completely. This eccentric house also seemed to be built for crowds and gatherings.
In early spring 2001 I sent out an email, an open call to everyone I knew at the time, describing the home and announcing the beginning of Sundown Salons on periodic Sundays as "a gathering place for the free exchange of ideas and art through events, happenings, gatherings, meetings, pageantry, performances, shows, stunts, and spectacles" and welcoming any proposals or ideas. The inaugural Sundown Salon was on April 4th, 2001. More than 100 people gathered in the cave just before sunset to see my friend Melissa's band, Book of Giant Pets, perform their gentle "romanticore" songs, illuminated by 20 programmed, spinning hemisphere disco barnacles attached to the walls by Mark Allen.
Over time the salons grew increasingly elaborate. Some were intimate gatherings, while others drew hundreds. With each event, the salon network grew exponentially. The idea of community started with geographic proximity on the east side of town, and gradually expanded to encompass friends of friends with a similar spirit of homemade culture from New York (LTTR), Mexico (Bordermates), and London (Janfamily). Each salon was catalyzed by a friend with an idea, an inspiration: knitting, boys, dance, deliveries, gardening, haircuts, children, magic, trannies, animals, fashion, political ennui, and it grew from there. Who else was thinking about this? The "project" of the salon began with the preparation for the event, meetings over potluck dinners, and climaxed as a gathering of people for a moment of focused thought, activity, experimenting and sharing.
The gatherings took place in a private home, but anyone who found out about them could show up. In fact, I often did not know more than half of the people who came, or how they had sniffed us out. Because it was in a house, there was an immediate intimacy and familiarity among friends and strangers. The house is made of many welcoming places to gather — complex, diverse and assertive spaces that played a central role in how people interacted with each other and the work that was presented. And even if a performance was boring or an event bombed, the unique, intimate spaces of the house made everything seem worthwhile as we shared a moment together, huddled on the floor of the cave or facing each other in a circle in the dome.
Art schools, museums, studios and galleries are still plagued by an assumption of solitude. Work is often made alone in one white box to then be experienced alone in another white box. Of course there should always be a central place in our society for both work and experiences of this sort, but perhaps we need some balance, with equally serious attention to the more collective, engaged and social possibilities. Often it is assumed that to have an experience with art, one must leave daily life to enter into the enlightened institution or place of commerce. A line has been drawn between banal daily existence and the transcendent realm of Art. The church that provides a sacred, spiritual place for communion with a higher power has the same message: Religiosity happens here, and a similar level of communion is precluded from occurring elsewhere. Part of the message of the salon and other forms of homemade culture is that meaningful Art can happen anywhere, even at the very core of your daily life, at home with friends.
In a capitalist society our private property — and our home in particular — is one of the few places we exert immediate control. The way we administer our small private realm can be a public declaration of what we believe in and what direction we would like to see things go. We want to connect; it is our most basic human need. Every step forward in our increasingly homogenized, processed and "connected" culture further isolates us physically and numbs us mentally. In a world of engineered foods where every apple in the market looks the same, we also long for the unique, the eccentric, the handmade, the local, the unexpected, the not-quite-ready, the unformed thought. More than anything, these moments together at home on Sundown Drive gave us a taste of potential alternatives and unexplored possibilities.
Reconsidering the role of the home in our society has become a central theme in my work since beginning the Sundown Salons. How do we make more effective use of the rooms, landscapes, neighborhoods and cities that we have inherited? How can we make them more welcoming to the complex interdependent lives of the plants, animals and people that share them?
From the rather insular gatherings at my home among friends, these ideas expanded in 2005 when I started working with families in cities across the country to replace their front lawns with edible landscapes. This ongoing series of Edible Estate Regional Prototype Gardens extends the idea of the salons by repurposing part of the private home for public function. By deploying the old fashioned kitchen garden as a contemporary form of gentle anarchy and poetic provocation, a previously unwelcoming, wasteful, and polluting space is transformed into a productive and social space to be equally enjoyed by the owners and their neighbors.
The social and cultural agenda of these gardens is similar to the series of gatherings at my home, in which the antiquated form of the salon is reconsidered for a new generation. What does it have to offer us in an age of Blackberries and Starbucks? I like the idea that anyone with a living room can try this for themselves. You don't have to live in a dome and this book is not a how-to guide, but hopefully it may serve as inspiration for some of you to open up your homes, you never know what that will lead to.
– Fritz Haeg, 2009